Illinois Makes It A Felony To Record The Police Without Consent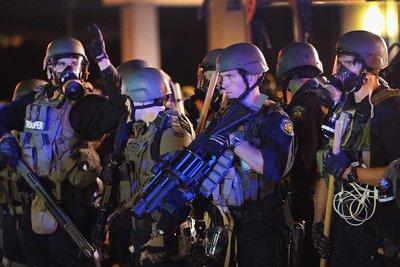 By. Victor Omondi
In most states, it's legal to record police while they're on duty. It's part of accountability on the part of the government. So, the citizens can record the cops anytime when they're on duty.
While in every other state this is acceptable, Illinois just passed a vague law that prevents people from recording police interactions. The state has declared that it's a felony to record the police without consent. In addition to this, one risks a jail term in case they're found listening to police conversation secretly. The law was hastily passed and it's soon going to be effected.
The law will make it an increased felony to record police, prosecutors, or other officials when they expect some kind of privacy during their conversations. However, the bill doesn't clearly define what's expected from the residents. As such, Illinois residents are left wondering whether they're allowed to record their interactions with the cops.
In March, the Illinois Supreme court declared the eavesdropping law unconstitutional as it interfered with the public's right to record the police. It simply discourages residents from exercising their rights. The fact that the state has imposed stricter rules on recording police interactions than others makes it difficult for the public.
Such vague laws have caused serious problems in other states. In May, a woman from Massachusetts was charged with wiretapping for recording a police officer who was trying to arrest her.
The bill went through Illinois House and Senate getting an overwhelming majority votes. Both the republicans and democrats passed this bill without the consent of the citizens.
The state did this to scare people from recording police, which in this case is not a legitimate purpose. However, citizens shouldn't be denied the right of recording cops while they're performing their duties. This ensures the officers respect the rights of the citizens. Additionally, officers will perform their duties diligently, knowing that they're accountable.
According to critics, the new law isn't of any help to Illinois residents. However, other groups such as the American Civil Liberties Union (ACLU) supported the bill seeing it as a way to protect a citizen's right to film on-duty officers.
"We cannot be arrested or prosecuted under the new statute for recording on-duty government officials who are talking to the public as part of their jobs, because those conversations are not private. The new statute respects the appellate court ruling in the case the ACLU brought against the Cook County State's Attorney's Office: on-duty police officers have no reasonable expectation of privacy in their conversations in public places," ACLU said.