They do these ritual slayings ALL the time. But it's such a touchy subject with such unacceptable implications that everyday people are unable to bring themselves to even remotely entertain the possibility. If your a middle class suburban soccer mom with a couple kids, living out your life in your suburban utopia, do you really want to bring such a dark and nightmarish possibility out from the fringes and into the purview of the mainstream? To the point where it's actually openly talked about and acknowledged as a real problem? No. No freakin way. Their natural inclination is to just waive it away and immediately jump on the bandwagon and eagerly attribute the murder to the unfaithful husband who just wanted out the relationship and "his responsibilities as a father".
Starting to sound familiar? These cases all have the same cookie cutter, neatly assembled back story. And people eagerly lap it right up, like a dog lapping up its own puke off the floor. The MSM loves to serve up excrement for your consumption. That's ALL that's ever on the menu at the lamestream outlets. Whether it's to facilitate the cover story for the sacrificial slayings of a pregnant young mother. Or to run with a concocted pre-assembled and nonsensical storyline when it's time for them to snuff out one of their trauma based & heavily mind controlled child actress, like in the "Curious Case of Naya Rivera" (an obvious ritual slaying that was carried out for what was likely a whole slew of ritualistic motives), they can always count on the mainstream media to be right there, shilling away like the ultra despicable and also mind controlled minions they are and always have been.
Nowadays we even have to contend with the fact that many of these news anchors are just CGI composites that were whipped up via their new A.I. Quantum powered super computers with their sophisticated "image maker" software that we see them using ALL the time now.
Look at the freakin L.A. county Sheriffs badge emblem. Just another coincidence you say? Remind me never to let you babysit my kids.
They mock us right out in the open and barely anyone notices as the evidence is brazenly and unapologetically crammed right in all our faces. Though in the Laci Peterson case, Scott Peterson lawyers did notice and went as far as to write a letter to the California Board accusing the top leadership officials in the state of being in on the entire charade. Yeah. That really happened. I'm looking at you Gavin Newsom. You too Nancerton. The unambiguous pedophile symbol that you see below which was embedded in one of Gavin Newsomes promotional graphics for his election campaign, was first discovered by the heavily censored and now completely banned from social media, @TommyG aka @ReturnoftheGedi (both handles permanently banned now).
READ: Scott Peterson's lawyers suggest Laci died in satanic ritual, not by husband's hand | WIS NEWS | 2003
READ: Satanic and/or Ritual Abuse and Related Issues | APOLOGETICSINDEX.ORG
Of course we can always count on the mainstream media to come swooping in and attempt to quickly squash any of the "rumors" going around that Laci was murdered as part of a Satanic ritual. READ: Experts: No Proof of Satanic Cults | FOX NEWS
Well "FOX experts", despite your attempt to cover for your friends, there is actually a TON of "proof" that this was a ritualistic slaying and you need not look any further than the general facts of the case and the manner in which her and her unborn babies bodies were found. Dismembered and mutilated in trademark ritualistic Satanic-style. Her hands, feet and head removed and the fetus sealed up in a plastic bag. Much of the physical evidence was inexplicably discarded by law enforcement. Nice try FOX. I can't believe I used to look up to them.
You can always count on CNN to jump in on the action too: READ: CNN.com – Old black magic: Does Scott Peterson have a … | CNN
READ: Cult Expert Calls Peterson Theory 'Ridiculous' | CULTEDUCATION.COM
---
The following examples are excerpts from "Presumed Gulty", written by defense attorney Matt Dalton. The full piece from which these examples were cited can be found HERE. These details surrounding the case, specifically the way in the which Lacis mutilated body and unborn baby were handled post-mortem, are obvious indications that this was a ceremonial Satanic slaying carried out by one of the many known active Satanic cults in the area.
Laci's body was wrapped in duct tape when it was recovered. The autopsy report stated that the victim was "missing her head, hands and feet." Her baby had been sealed in a bag with duct tape. (Officer Phillips Cross Exam 5/19/04)
The evidence seems to indicate that this was an abduction murder, not a domestic murder.
Between 1999 and 2002 six pregnant women in addition to Laci were reported missing and presumed dead within 80 miles of Modesto. Two of those pregnant victims disappeared on satanic days of sacrifice, according to the satanic calendar. They disappeared within months of each other. Their mutilated bodies were both found in the San Francisco Bay. Both victims were missing their hands, feet, head, and all internal organs.
Even ex-CIA chief Ted Gunderson speculated that this was a Satanic murder: READ: Satanist Denounces Ted Gunderson's 'Satanist Defense' | BarbaraHartwell.blogspot.com
Doctor who said CONNOR lived possibly till the middle of JANUARY.. or at least 5 DAYS INTO JANUARY.. | [link to www.courttv.com]
READ: SATANISTS KILLED LACI PETERSON-SCOTT INNOCENT | GODLIKEPRODUCTIONS.COM FORUM
READ: Autopsy: Laci Peterson's Head Was Missing | ABC NEWS
READ: ABOUT RITUAL ABUSE, SATANIC RITUAL ABUSE (SRA), MULTIPLE PERSONALITY DISORDER (MPD), RECOVERED MEMORY THERAPY (RMT), etc. | RELIGIOUSTOLERANCE.COM
Scott Petersons lawyers had wrote a sensational letter to the State Bar of California accusing top level leaders in the state of being complicit in covering up for what was a ritualistic Satanic slaying. You can check out the .PDF of the letter below.
---
The links below were complied from Rumor Mill News which has an entire page dedicated to exposing the dark ritualistic aspects of the Laci Peterson case. COMPLETE PAGE HERE
LACI PETERSON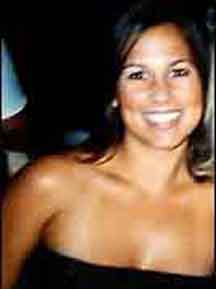 Was Laci Peterson the Victim of a Satanic Cult?
If she was…
What or WHO is behind the Satanic Cults?
Are Satanic Cults Part of Government Mind Control Operations?
Is the Modesto Area the Hub of a Triangle of Evil?
Drugs, pedophilia, satanism, mind control….
What do they all have in common?
Government!
Dear Laci,
May your spirit work with us to blow the lid off the horrors that have occurred
In the Modesto Triangle of Evil
May God Expose those involved in satanism, mind control, pedophilia, drugs and murder no matter who they are, how rich they are, or how powerful they are!
The following are articles that were posted on the Rumor Mill News Forum. They are posted in reverse order. The articles were not chosen for this page using any criteria except the name Laci Peterson in the search engine.
LINKING LACI AND CHANDRA: RUMOR MILL NEWS ON THE RADIO!
Patriotlad: FORMER COP SAW LACI PETERSON ABDUCTED – KEY EVIDENCE WITHHELD
mailbag: THE PETERSON CASE: I TOLD YOU SO!
Patriotlad: LACI PETERSON, THE GLOBE AND THE Q
Patriotlad: RMN on the Radio: On The Peterson Case & Rick Hyatt
Patriotlad: NEO-NAZI KILLERS FOR HIRE ~ IN THE STRANGE CASE OF LACI
Patriotlad: LACI PETERSON, CALIFORNIA POLITICS & A WEB OF BLACKMAIL
Patriotlad: BLACK-FLOWER WOMAN AND THE IMMINENCE OF "HELL MONTH"
Patriotlad: Who is Dr. Cyril Wecht? *PIC*
JM — Wednesday: Famed Pathologists Joined Peterson Team In August *PIC*
Patriotlad: TIME FOR A MEDIA JIHAD TO BEAR DOWN ON SATANIC KILLERS *PIC*
Rayelan: HAS PATRIOLAD SINGLE-HANDEDLY FOUND LACI'S KILLER?
Rayelan
THE MISSING WOMEN AND GIRLS OF THE GOLDEN WEST, KNOW THAT WE HAVE NOT FORGOTTEN YOU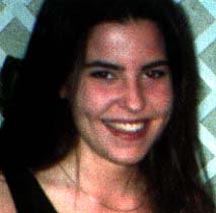 KRISTIN MODAFFERI
We Haven't Forgotten You!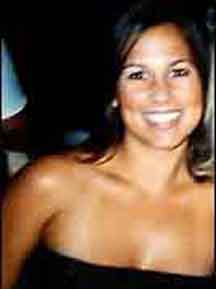 LACI ROCHA PETERSON
We Haven't Forgotten You!
AN OPEN LETTER TO THE PEOPLE OF MODESTO, ABOUT LACI
Posted By: Patriotlad
HAS PATRIOTLAD SINGLE-HANDEDLY FOUND LACI'S KILLER?
Maps Included ~ Posted By: Rayelan
FRESNO HIGHWAY PATROL FIND BODY PARTS IN SUSPECT'S CAR
Is this connected to Laci? ~ Posted By: Patriotlad
LACI PETERSON: CRACK THE WALL OF SILENCE AROUND SATANIC RITUAL MURDER
Posted By: Patriotlad
FACTION TWO, AL QAEDA AND THE MODESTO SHUFFLE
Jon Benet Ramsey was killed at Christmas time. On Christmas eve of 2002, Laci Rocha Peterson disappeared ~ Posted By: Patriotlad
MODESTO -VORTEX OF THE BERMUDA TRIANGLE of EVIL and CORRUPTION
Posted By: Rayelan
BODY PARTS FROM 3-4 PEOPLE FOUND NORTH OF MODESTO
Posted By: Rayelan
ALEISTER CROWLEY –SATANIST?
Posted By: oliverhaddo