YouTube has been mucking around with these videos. I had to pull out every trick in the book to download hard-copies of them. ZFG Videography has made it pretty obvious with their on-scene footage that this was an "active shooter drill". The video caption reads "licensing information below". Yeah, license my dick Dean. Here are copies of each of the videos that I've uploaded on my own in anticipation of them disappearing. And what do you know? In the time between me downloading and posting these videos, 3/4 original videos have been removed from ZFG's YouTube page. That was a close one. Nice try.
Source: https://gematriaeffect.news/dean-schiller-of-zfg-videography-the-person-who-filmed-the-hoax-shooting-in-boulder-co-march-22-2021/
Dean Schiller of ZFG Videography, the person who filmed the hoax shooting in Boulder, CO, March 22, 2021
What is revealed in the footage of the "Boulder grocery store shooting of March 22, 2021" is evidence that this was a drill, and nothing more.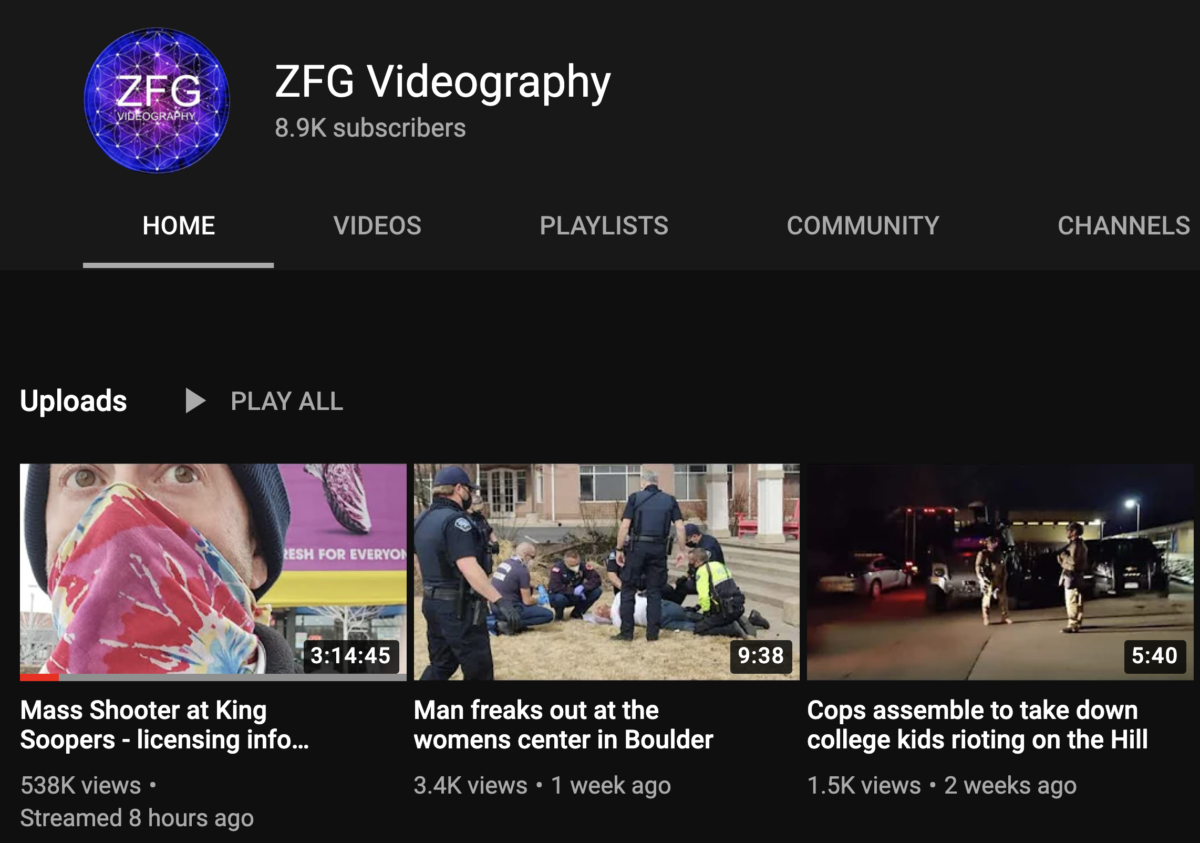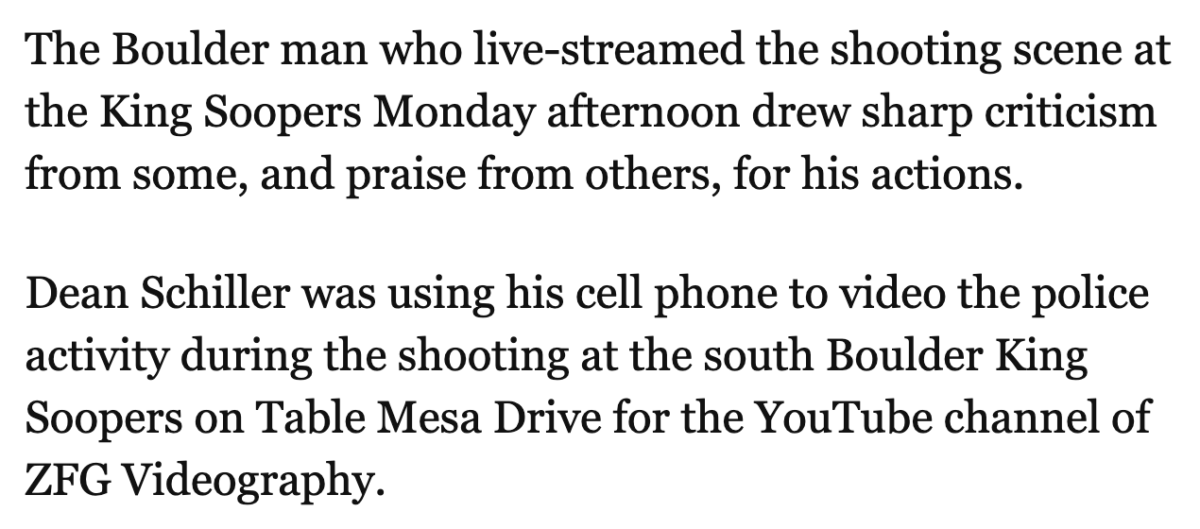 https://gazette.com/news/local/live-shooting-scene-streamer-well-known-to-boulder-cops/article_b9c664b6-8b69-11eb-83ed-bb9296b050de.html
And notice the man, 'Dean Schiller', and his channel, 'ZFG Videography', both equate to 56.


Society of Jesus = 56
Sandy Hook established in 1956, and the shooting 56 years later
Parkland, Florida = 263 (56th prime) Mar 23 at 1:10 am