So the piggies are up in arms over the indictment of one of their own for excessive force? You know how much I hate them, but let's take a look at the video and see if they have a point. Hmmm….
No. They have no point. They've literally never been on the right side of anything ever. That's the epitome of "excessive force". He hunted her down like the predator he is. WAY unnecessary. That pig deserves to be indicted. But hey, now that they've all mass resigned, they'll have more time to make gay porn in basements like pigs are known to do.
Once again, cops show that they are literally the lowest forms of life on planet earth. Wastes of life and space.
Source: gematriaeffect.news
About 50 Portland police officers resign due to indictment of Corey Budworth, Thursday, June 17, 2021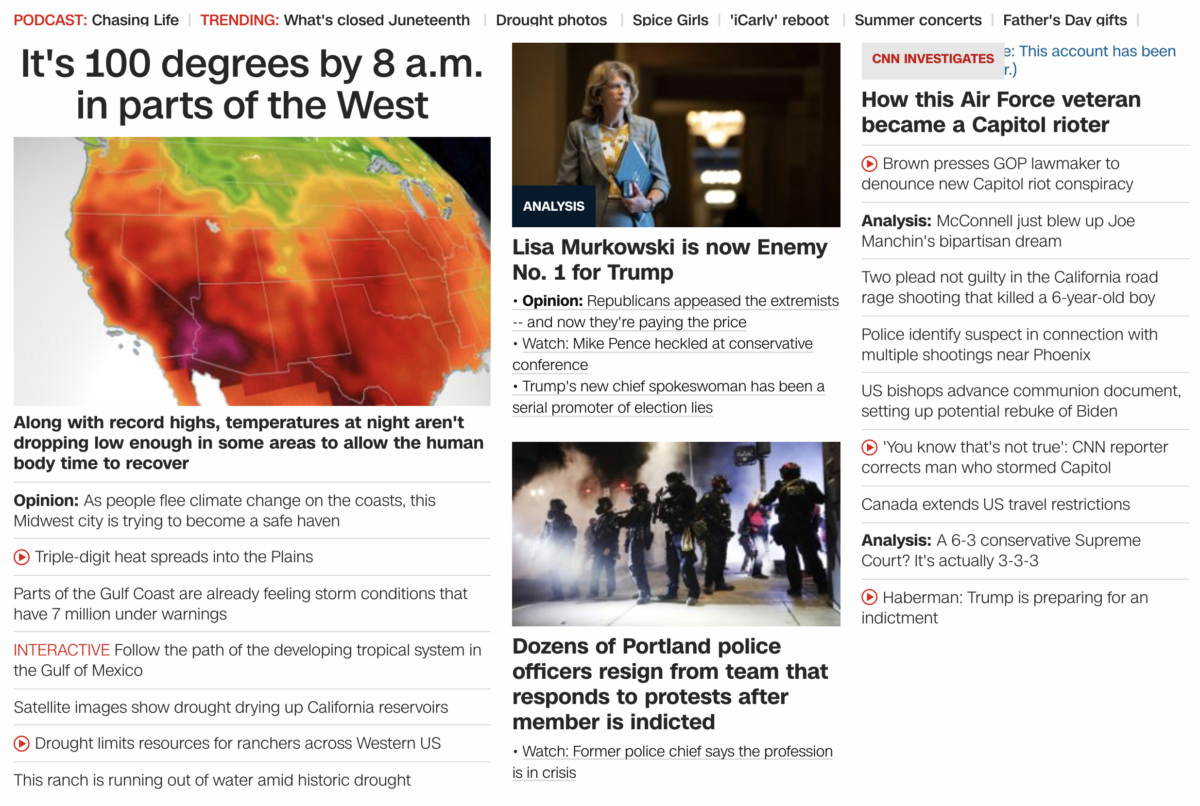 The resignations were yesterday, June 17, 2021, the '44 date'.
–6/17/21 = 6+17+21 = 44
–Officer = 44
–Portland = 44
–RIP City = 44 (Portland's nickname)
The news comes one day after, having 65 numerology.
–6/18/2021 = 6+18+20+21 = 65
–George Floyd = 65
Portland was known for having the longest George Floyd protests.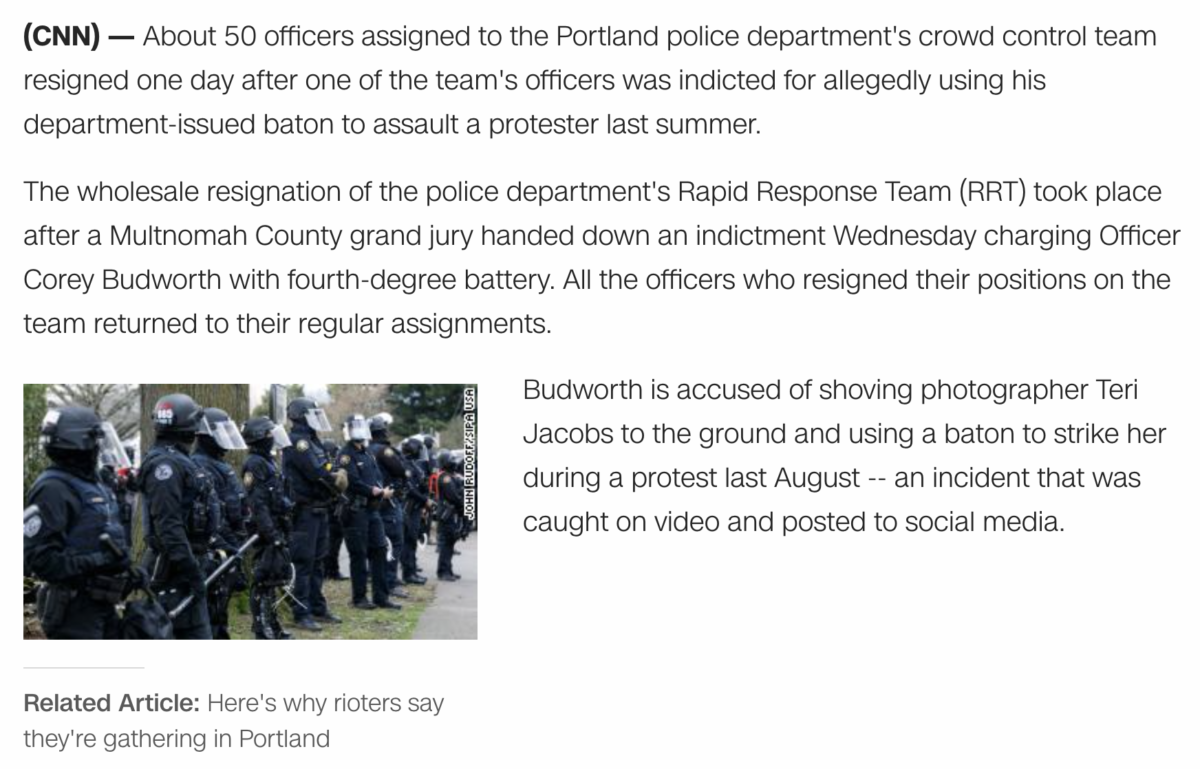 https://www.cnn.com/2021/06/18/us/portland-oregon-police-resign-team/index.html
The name 'Teri Jacobs' equates with 'police'.
-Teri Jacobs = 102
-Police = 102
And the 'RRT' is the '56'.
-RRT = 18+18+20 = 56
–Black Lives Matter = 56
-Society of Jesus = 56
And the name Corey Budworth connects.
-Corey Budworth = 69 / 177
-The Jesuit Order = 69 / 177
And notice the 'umbrella' symbolism that CNN provides for the story.
-Umbrella = 84
-Jesuit = 84