The two favorite activities of our controllers are: (1) to mock us (2) to try to take our guns away. Usually simultaneously. Here is a perfect example. A mysterious group of heavily armed men are arrested after having been found hiding out deep in the woods, lead by the inarticulate and thoroughly unconvincing Crisis Actor you see on the right. Gimme a break. You can hear this fearless "leader" of theirs speak a few words to the camera towards the end of the video. It's so obviously a CNN Crisis Actor bit.
The Freemasons have realized that the public is so braindead that they really don't need to be that subtle anymore. Not as if they ever were that subtle to begin with. Like the Masonic logo they put on the pallets of bricks that were left out for rioters during the George Floyd riots. The logo was prominently displayed on many of these bricks, but of course all the tweets that had photos of this and pointed it out have since been taken down.
SET UP?
George Floyd conspiracy as bricks 'randomly' appear at protests amid claims they were planted by to fuel violence | TheSun.UK
Or the phone number to the hotline to call after the staged Aurora supermarket shooting of 333-3333. These people are pieces of shit.
Did you know that one of the rituals practiced by Satanic sects like the Masons & Templars involve literally kissing the asshole of one of the elders? Yup. Initiates must pucker up and wrap their lips around the hairy asshole of their superior. Some theories go as far as to say it was the means of passing the reptoid-parasite from one host to another. A type of brain parasite that would fully take-over the human host and embed itself in the brain tissue of the unsuspecting victim.
Osculum infame is the name of a witch's supposed ritual greeting upon meeting with the Devil. The name means The Shameful Kiss, or The Kiss of Shame since it involved kissing the devil's anus, his other mouth. (Durrant, Jonathan (2005), "The osculum infame", in Harvey, Karen (ed.), The Kiss in History, Manchester University Press, ISBN 978-0-7190-6595-8)
There is no need to envy these people. Not only are they going to hell, but they have to eat literal shit in the meantime as they wait.
Another great catch by Rambo and Zack over at Gematria Effect News.
Source: Gematriaeffect.news
Christopher Mason tells the story of the 11 "heavily armed" men arrested in the Massachusetts woods, July 3, 2021
Government | News | Police State | Politics | Psychological Operation
This was the 'Saturday' gun propaganda for the week. And notice how they stamp the 11 on it. Keep in mind if the story isn't entirely bullshit, no doubt all "11 men" are military and police.
https://www.cnn.com/2021/07/03/us/shelter-in-place-wakefield-reading-massachusetts/index.html
In the woods? Christopher MASON? #lol
---
Massachusetts police standoff with heavily armed men ends in 11 arrests
By Kelly Murray and Elizabeth Joseph, CNN
Updated 8:35 PM ET, Sat July 3, 2021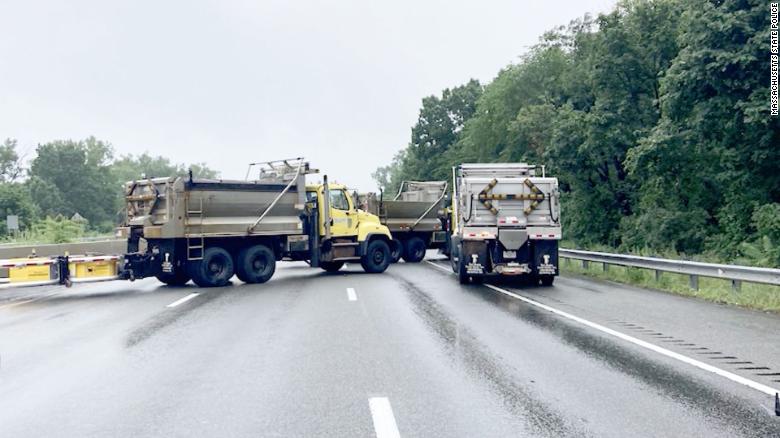 (CNN)A standoff overnight between Massachusetts State Police and "several heavily armed men" in the woods ended Saturday morning with 11 arrests, authorities said.The ordeal, which started during a police traffic stop, led to the shutdown of part of Interstate 95 and a shelter-in-place order for the surrounding area on a busy holiday weekend, police said.The standoff lasted almost nine hours, but police were able to resolve the situation "through a combination of negotiation and tactical measures," including the use of armored vehicles, Massachusetts State Police Col. Christopher Mason said at a press conference.All arrested individuals surrendered without incident, police said. Mason said a number of firearms were seized, but he declined to say how many.Authorities were in the process of identifying, interviewing and charging the people arrested, according to a Saturday evening update from state police. "Several of the prisoners are refusing to provide identifying information, delaying the booking process," MSP spokesperson David Procopio said in a statement. "We are not yet in a position to release names and other identifying information."Police are also in the process of seeking court authorization to search the two vehicles the individuals were traveling in for evidence.Three people were transported to local hospitals for "examination after reporting medical issues relating to pre-existing conditions," the latest update said. Two of those three have since been released and "transported to a barracks" while one person remains at a hospital, according the statement.
The confrontation
The situation started around 1:30 a.m., when a state trooper saw two vehicles in the breakdown lane with their hazard lights on, Mason said. The men claimed to be "from a group that does not recognize our laws," according to a statement from the Wakefield Police Department.The men were wearing what Masondescribed as tactical vests and military style uniforms, along with body cameras, and they were carrying a mixture of long rifles and pistols. The men indicated they were traveling from Rhode Island for "training," according to Mason.
Florida children's home pauses emergency shelter program after youths are charged with attempted murder of deputiesThe trooper on scene requested driver's licenses and firearms licenses, but the individuals either said they didn't have them, or didn't have them in their possession, Mason said.At some point during this interaction, a number of the individuals ran into the woods with their firearms, Mason said. Police established a perimeter, and two people were initiallyarrested in the woodline, one of whom was armed, according to Mason.Massachusetts State Police said in a tweet around 5:30 a.m. that members of the group were "refusing to comply with orders to provide their information and put down their weapons."Mason said he was not aware of any specific demands by the group and that negotiators engaged with them to learn more."Through our hostage negotiation team, we are talking with the subjects — some that are in the woods, some that are in the vehicles in the breakdown lane where the original interaction occurred — and we are hopeful that we are able to resolve this peacefully with them," Mason said during the standoff.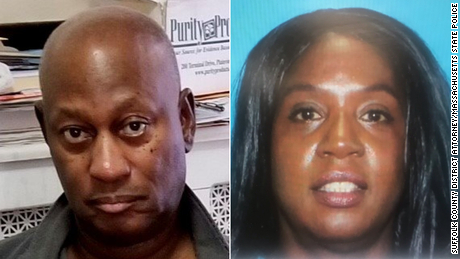 Prosecutor: Retired state trooper and military veteran, both Black, 'executed' in Massachusetts shooting. Of the 11 ultimately arrested, two suspects were located in the vehicles, state police said.The group's self-professed leader wanted it known that their ideology is not anti-government, Mason said."I'm not going to talk about what their forum is, and what their ideology is — I think they've been pretty vocal on social media about who they are and what they espouse. I'm not going to propagate that — they can define that for themselves," Mason said.Residents of Wakefield and Reading were urged to shelter in place during the standoff. The shelter in place has since been lifted, and the roadway is back open.Authorities swept the two vehicles and the woods to search for more weapons.Kristen Setera, FBI Boston spokeswoman, said the FBI is "fully engaged with our state and local partners."
CNN's Lechelle Benken, Tanika Gray, Artemis Moshtaghian and Ganesh Setty contributed to this report.