I think what we have here is a victim of trauma-based mind-control as well as the markings of an obvious Satanic ritual. We may also be looking at a BETA test for the parasite's fancy new wireless behavior-modifying 5G tech. This is a very messed up story no matter which angle you look at it from.
Bridgett Leann FOREHAND shoots stranger in the FOREHEAD…. hmmmm…. Fuck these Freemason fucktards… fuck!
Now, it's possible that during the time this teenage girl was a runaway on the streets(a full year) leading up to the slaying, she could have been subjected to all sorts of mental and physical trauma, leaving her in a psuedo-psychotic state of sorts and capable of mindlessly shooting a stranger in the forehead(her name is Bridgette FOREHAND….. ritual anyone?) for no reason.
RUNAWAY RUNAWAY RUNAWAY
On 21 July 2020 it was reported that 13 year old W/F Bridgett Leanne Forehand ran away from her family residence in Biloxi, and may be in an unknown location in Moss Point (Jackson County). Bridgett is described as 5'03 115 Ibs, black hair with Blonde Highlights, and blue eyes. It is believed Bridgett called a friend to pick her up, and may be in the company of her boyfriend
Jimmy"
FACEBOOK: https://m.facebook.com/BiloxiPD/photos/located-safe-and-returned-homerunaway-runaway-runawayon-21-july-2020-it-was-repo/1209780506021722/
But based on the synchronicity with her last name(Forehand) and the specifics of the murder(a point-blank shot to the forehead), I'm going to go out on a limb and speculate that this was a combination Satanic ritual slaying and BETA test for their behavior-modifying/mind-controlling weapons system that you know all those new 5G antennas arrays being installed all over the world are enabled with.
She could have also been a lifelong MK-Ultra victim of course. Who knows what happened during the year span that she was declared a "Missing Persons", but it must have been something pretty horrific. A 14 year old girl like that is going to get turned out pretty hard out on those streets over the span of a year. But I think there was something much darker going on here than just some random hardships and traumatic experiences from her time as a runaway. I'm fairly certain that some kind of mind control apparatus was in play here and these Masonic fuckheads brag about by encoding the incident with markers like the Forehand/Forehead cue.
The fact that she asked the police if the victim "was OK" after having just shot him point-blank in the forehead leads me to believe that she was not in control of her own faculties and thoughts at the time of the shooting. Someone else was behind the wheel and was either using one of the fractured MK-ULTRA personalities of this poor heavily traumatized girl, or was using their new invasive 5G tech to directly target her brainwaves and literally assume control of her body and mind, allowing them then use her to carry out what was an obvious Satanic ritual slaying. Either way, I don't think that the girl herself is directly to blame for what happened here.
Maybe we'll get lucky for once and have one the psychiatrists assigned to evaluate her actually decide to do their job for once and thoroughly investigate what was going on in this girls head at the time. A bit of hypnotic regression is all one would need to deduce if this girl had been MK-ULTRA programmed or under the control of some outside force at the time of the slaying. But unfortunately we'll likely get yet another Masonic stooge for the psychiatrist who will be assigned to this case and who will ultimately testify at what will be a Masonic Reptoid show trial, just like the Kyle Rittenhouse trial or the "Warmachine" trial involving the beating of his porn star girlfriend. They love to mock us.
Some interesting Gematria results:
"FOREHEAD"
"FOREHAND"
"Mickell Gordon"
SEE ALSO: https://www.msn.com/en-us/news/crime/charges-upgraded-against-14-year-old-accused-in-fatal-shooting-of-19-year-old/ar-BB1euhus
Source: https://lawandcrime.com/crime/trial-begins-monday-for-teen-girl-charged-with-murdering-19-year-old-she-barely-knew-by-shooting-him-in-forehead/
Trial Begins Monday for Teen Charged with Murdering 19-Year-Old Man She Barely Knew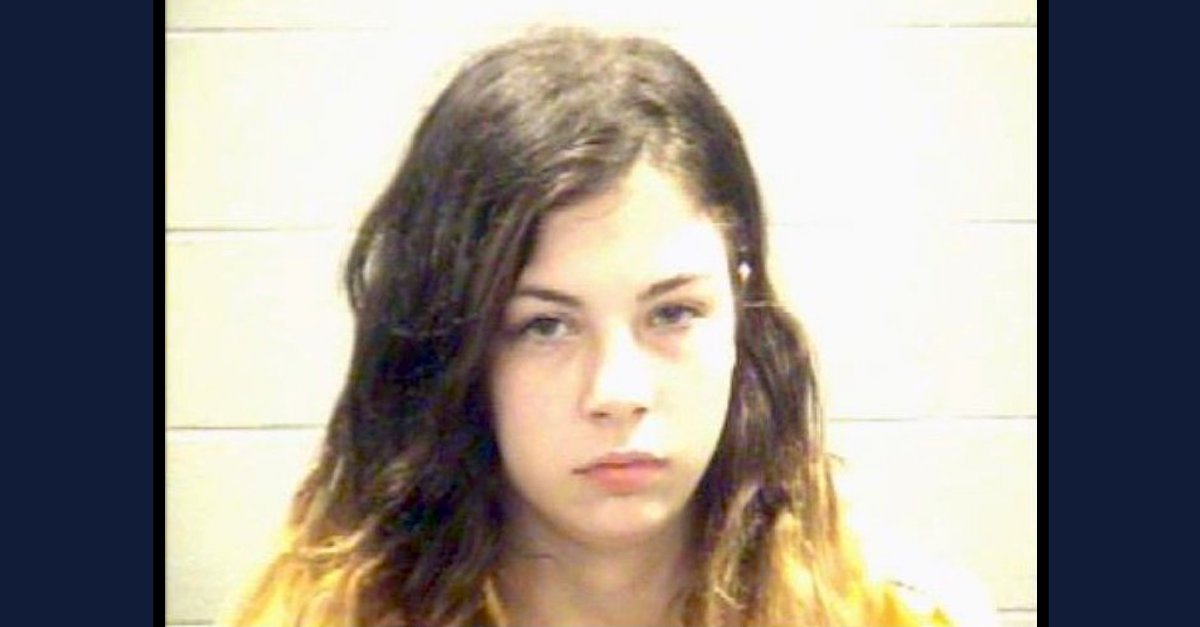 Bridgett Leann Forehand appears in a jail mugshot.
A trial is scheduled to begin Monday for a 14-year-old Mississippi girl charged with murdering a 19-year-old man she barely knew by shooting him in the forehead.
According to local news reports, Bridgett Leann Forehand of Vancleave is charged with second-degree murder for allegedly shooting and killing Mickell Gordon in Ocean Springs, Miss., just east of Biloxi. The early morning shooting occurred around 2:00 a.m. on March 10, 2021; the defendant was reportedly in custody within thirty minutes. Forehand is accused of second-degree murder — a charge that was reportedly upgraded from manslaughter — and possessing a stolen weapon. Forehand is being charged and tried as an adult.
According to GulfLive.com, a website affiliated with the Advance Publications family of newspapers, police found Gordon dead in a roadway near Spruce and Center Streets after responding to a call for help.
Witnesses reportedly pointed the authorities to Forehand. They said the two teens didn't know one another until meeting "through mutual friends" who were "hanging out" on the night of the shooting, GulfLive reported.
Citing court papers and pretrial hearings, the website continued by saying that Forehand had been seen "laying on the ground, waving around a gun which she said she had stolen the day before." The teen defendant had been "placed under the custody of her grandfather" in connection with "mental health issues."
Forehand was further described by witness as having been behaving "erratically" before the shooting. She allegedly fired the gun without any "argument or other confrontation" with the victim.
Early in the proceedings, a public defender assigned to represent Forehand said that office was attempting to secure a psychiatrist and, if necessary, medication for the defendant. According to Biloxi ABC and CBS affiliate WLOX, a judge set a $100,000 bail for the defendant at that time but suggested he might lower it if proper treatments were ordered and obtained.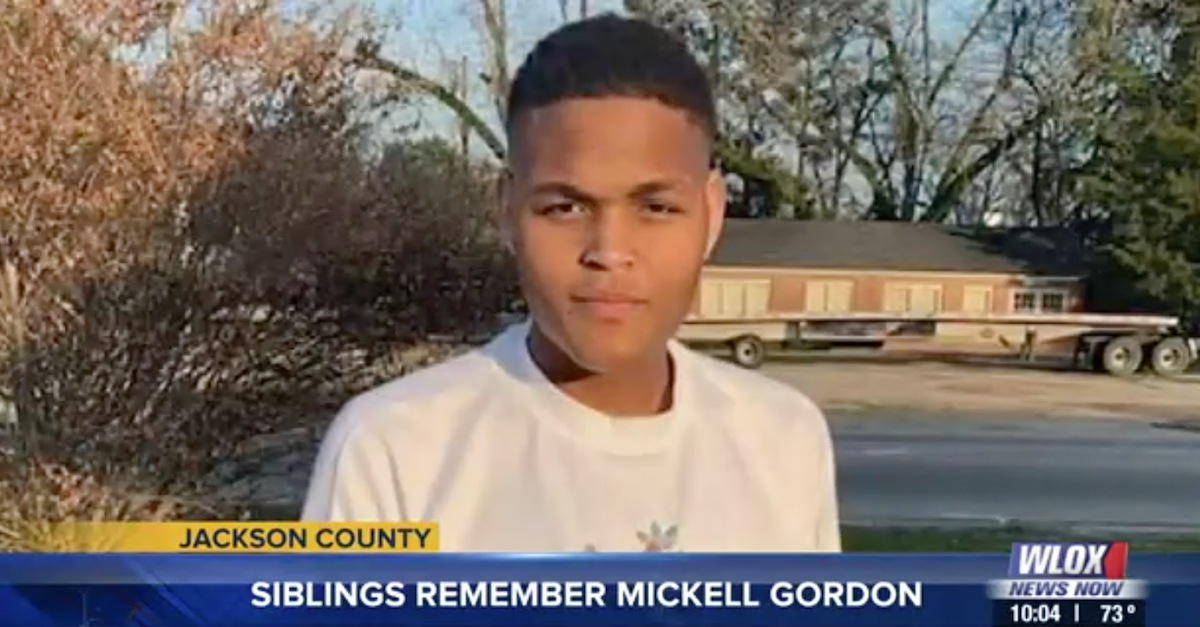 Mickell Gordon appears in an image shared by his relatives to WLOX-TV. (Image via screengrab.)
An anonymous witness who spoke to WLOX said he was hanging out with the victim prior to the shooting. The two friends discussed playing video games and invited a 19-year-old female friend to join them; that friend reportedly appeared with the defendant. The defendant told the group she was 17; the witness said he didn't find out the defendant was really 14 until after the shooting and after she was arrested.
A doorbell camera video provided to WLOX by the anonymous witness showed the two girls appearing at the home where the witness and the victim were hanging out at approximately 11:33 p.m. All four teens left less than ten minutes later. The group walked around the neighborhood so as not to wake any sleeping family members, then hung around in a store and in a nearby park. They returned home because the girls were cold and wanted warmer clothing, the witness said.
That's when things took a "downward spiral," to use WLOX's verbiage. The witness told the television station that the defendant "pulled out the gun" and that he wanted to get the defendant — and the weapon — as far away from his family as possible.
"I was just trying to come up with an excuse to get them to leave," the witness said. "They knew somebody down the street, so I told them we could walk to his house."
The defendant walked down the street and laid down on the ground, the witness continued. The older teen girl tried to calm her down.
"That's when (the suspect) got the gun from her backpack and started waving it around, pointing it at us," the witness told the television station. "She said she stole it the day before, but she didn't tell us where she stole it from."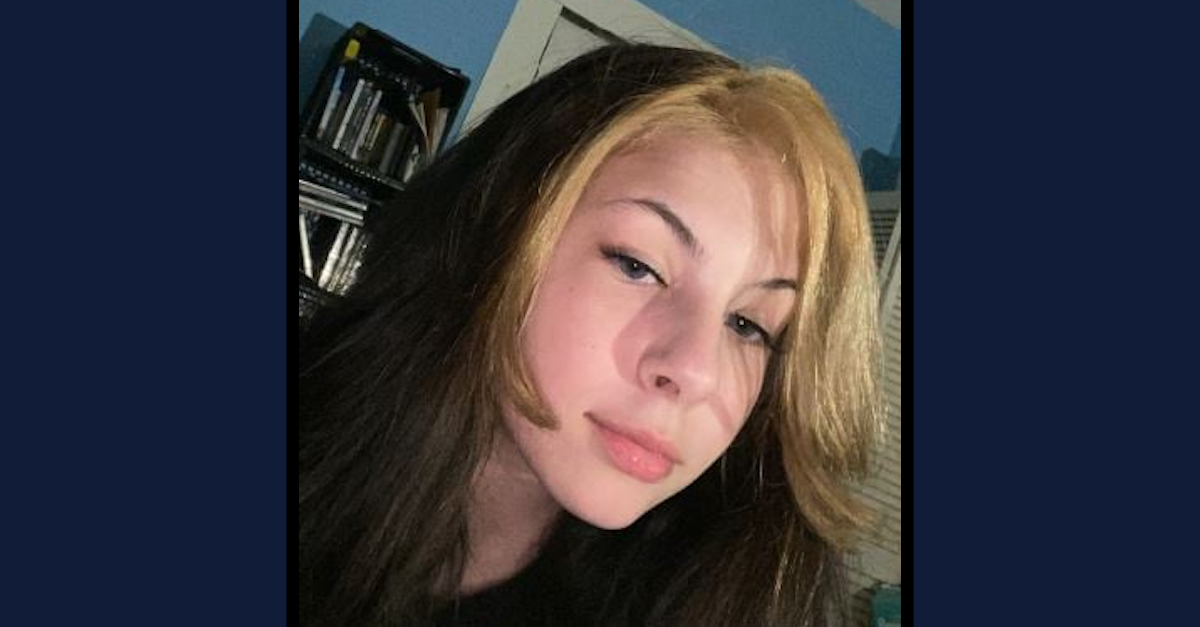 An image released in July 2020 by the Biloxi Police Department shows Bridgett Forehand. At the time, she was described by the police as a missing person, and the authorities were seeking the public's help in locating her. That matter occurred more than a year before the fatal shooting.
The witness asserted that he was "just trying to get them [presumably, the defendant and the older girl] to go away nicely" and that the defendant "was just going crazy."
"I don't know why," he continued. "She started waving (the gun) around. I turned around and started walking away, and I saw the gunshot out of the corner of my eye."
The witness said he pulled out his phone — but the still-armed defendant "begged" him "not to call the cops."
"I said 'okay, okay' because she was still waving the gun around," the witness added.
The witness then checked on the victim and "realized he was dead."
The witness said he ran back to his house and called his mother. The two girls started running down the street. The witness's parents ran out of their house at 2:08 a.m., the doorbell camera indicated, again per WLOX's report. The witness's mother is the one who apparently called 911.
The television station's narrative suggests that the defendant and her friend ran back to the anonymous witness's house, entered the structure, and were apparently arrested inside it within a matter of minutes.
Others who spoke with the television station reportedly said that the defendant asked from the back of a police squad car whether "Marcus" was "okay." The name was incorrect; the victim was Mickell. The defendant didn't even know the name of the man she shot, those witnesses told WLOX.
Mobile, Ala. FOX affiliate WALA published a series of remembrances written by the victim's family. All referred to Mickell as a "gentle giant."
D'Lunte Gordon, the victim's brother, called Mickell a "best friend" and said Mickell had "the biggest heart out of anyone" he'd ever met.
"Things like this shouldn't happen to people like my brother," D'Lunte continued. "Please make sure you tell your loved ones, you love them, because what happened to Mickell may happen to them."
Mickell Gordon's mother shared similar thoughts.
"Mickell was a sweet and loving and well-mannered young man," said Candace Gordon. "His heart was so big . . . God has definitely gained an Angel."
Grandmother Marilyn M Welch said Mickell was signed up to go to college but died before he had the chance to attend classes.
The victim was raised in a military family and moved around the country, relatives told WLOX in a separate report. They said the victim was in the wrong place at the wrong time and that he would have sought to avoid conflict at all costs.
The murder case is scheduled to commence at 8:00 a.m. Monday in Pascagoula.
[Editor's note: many reports list the victim's name "Mikell." This report uses "Mickell" because statements attributed to his family by more than one source use that spelling.]
Have a tip we should know? tips@lawandcrime.com