I am not happy to be wasting any of my time or wrist strength swipe texting this post into existence and spending a millisecond more of my time talking about this brigade of retards, BUT….. since I was one of the few who took the time to point out and expose this crew of low-functioning "Children's Crusading" con-artists when they first came onto the scene at the exact same time as Q did, I figured I'd put together this little update for those who may care and do deserve an update of sorts and because it's pretty hilarious. Listening to them bicker between themselves is pretty funny as the drama surrounding Field McConnell's stolen money escalates and the fugitive head of the "Pentagon Pedophile Task Force" 😂🤣 Timothy Charles Holmseth who is the one purported to have stolen the money after framing him with a crime with the help of death faker super retard CirstenW and who continues to write absolutely batshit crazy articles like the one below.
I had always assumed that Exposing Corruption was one of Timothy's channels but I guess I was wrong. They're all fighting between themselves these days.
I did a much more thorough post on these idiots a while back which I made available below.
And in response to the below that video that I just came across: Juan O'Savin wasn't right about shit and his real name is Wayne Ronald Willot and is likely an intelligence agency goon of some sort.
TIMOTHY CHARLES HOLMSETH BETRAYED FIELD MCCONNELL WHILE IMPRISONED & DANGER B/C OF TIM'S BULLSHIT! (VIDEO)
BITCHUTE: https://www.bitchute.com/video/xmwGRleOpLPc/
"Did Timothy Charles Holmseth Refuse to sign an affidavit to help get Field out of jail?
In response, did Field McConnell send the #PPTF
a big fat "Kiss My Ass?" 💋💨 – You Decide!
https://timothycharlesholmseth.com/massive-insanity-behind-the-scenes-in-the-field-mcconnell-case-with-nudes/
Archive: https://archive.md/frClp
Paula Loves Children ❤️:
https://www.bitchute.com/channel/paula-c-blades/
.
Video Source: Source: https://www.bitchute.com/video/jyM5K4tt9JY9/
Archive: https://archive.md/OuW0v
Description Box:
This audio was taken on Dec 12, 2019 before our regularly scheduled show. On this day Timothy Holmseth appeared in our zoom chat with the intention of going live on The Field Report with Robert Horton.
The truth to the matter is plain.
I Eager Beaver am simply respecting the wish and request from Field McConnell himself.
I will not suffer any narrative being pushed by Tim Holmseth or Randi Erickson.
Full stop.
Malitiis hominum est obviandum
Full Feb 20, 2020 Field Report Video:
"The Circle is Small"
https://www.bitchute.com/video/sSipEbngCLsC/
This is a developing story…
June_Iperberry:
That does not excuse TCH's lowlife butthurt behavior & attempt at public humiliation of Field's dear friend & trusted confidant bc he stood strong on wanting to keep his word to Field.
I began following Field about 8-9 yrs ago & remember how upon TCH's arrival on the scene, Field indulged him, graciously giving of his time, energy & support, encouraging us all to do the same. Field's 11/2019 arrest & legal troubles ever since stemmed from his fierce loyalty & support of TCH as he offered up numerous verbal lashings during his humorous radio shows of someone that was supposedly going after TCH.
This particular video demonstrates the polar opposite in terms of respect, support and loyalty of TCH towards Field insofar as his tbehavior in making such an immature, unprofessional comment via an internet news publication, especially seeing as Field was in jail at least in part because of TCH in the first place. Is TCH experiencing cognitive dissonance with regard to the destruction he's sown, even if unintentionally?
I have prayerfully supported TCH as well in the case of the trouble he was having when he first met with Field. This particular incident and the subsequent questions it raised as to whether or not the PPTF really exists have made me question same."
Paula Loves Children ❤️ Paula C Blades @June_Iperberry
"I am completely heartbroken over information recently revealed to me, I will be making a public statement on these matters very soon 💔 – God Bless 🙏🏻"
Source: https://timothycharlesholmseth.com/massive-insanity-behind-the-scenes-in-the-field-mcconnell-case-with-nudes/
Massive insanity behind the scenes in the Field McConnell case (with nudes)
February 17, 2020 Timothy Holmseth
Charles Holmseth on February 17, 2020 at 8:58 A.M.
Update/Publisher's Note: February 18, 2020 at 9:03 PM: Per below: Yesterday I reported I have been in direct communications with a heavy hitter Ivy League lawyer regarding Field McConnell. Today, Field McConnell reported on The Field Report he is interested in having a lawyer's assistance regarding certain matters pertaining to his knowledge as a whistleblower.
* * * * *
Yesterday, I (Timothy Charles Holmseth) advised Field McConnell's wife, Denise Clarke-McConnell, that I am paying a high profile Ivy League attorney from the Washington DC area to assess Field's case and advise on a path forward.
The attorney I am paying for advice is a heavy hitter that represents U.S. Congressmen.
But…
Acting dismissive and uninterested…here is what Denise Clarke-McConnell is doing.
Denise Clarke-McConnell has begun working with a man named Terry Dean Nemmers of Minnesota to file legal documents regarding Field McConnell.
I can confirm this because Denise Clarke-McConnell began contacting me over the past few days and demanding I fill out an Affidavit, which I refused to do because I have always found her behavior and conduct very suspect.
It appears I was right.
According to a source, Denise Clarke-McConnell is also working with a woman named Carol Keihn, who, according to the source, will be handling civil court matters regarding Field McConnell.
"Denise has a guy name Terry Dean Nemmers claiming he's taking everything over all legal criminal authority re: Field and some woman named Carol for Civil Action," the source said.
Denise Clark-McConnell has no legal authority (Power of Attorney) to execute legal actions on behalf of Field McConnell. Field McConnell gave Power of Attorney to Phil Roberts, Plum City, Wisconsin.
TERRY NEMMERS
Terry Nemmers is a convicted felon and you can learn about Nemmers using Google and You Tube.
Nemmers has no legal authority to file anything on behalf of Field McConnell. Nemmers is known to many in Minnesota as 'the man you talk to once – and never talk to again'.
Nemmers has a long history of extremely bizarre behavior.
The source said she/he has been attacked by Nemmers because she/he put together a letter and sent a Request for Audit [regarding] the Pierce County Jail's actions against Field. "It was sent to POTUS (who I love and Trust), AG Barr, OIG Ombudsmen's office, Wisconsin Judicial Committee, etc etc," the source said.
"Denise told this Nemmers character and he attacked me today multiple times," the source said. The source said Nemmers warned "to stop doing anything without his permission!!!!"
"He also told me I no longer could pursue my unauthorized actions for an Audit but had to from now on answer to him!," the source said.
CAROL KEIHN
Keihn possesses Power of Attorney that Field McConnell reportedly gave her to handle legal matters regarding fraud pertaining to his Real Estate.
Keihn told the Pentagon Pedophile Task Force that she has been through a paralegal course, and she (Kiehn) claims to be a few credits away from being able to practice law. However, a background check of Keihn does not appear to show she has any qualifications.
According to a Real Estate expert that briefly examined Field McConnell's Real Estate case there does not appear to be any fraud.
Keihn sent a photo to a Task Force member of herself; along with a partial nude of a woman's butt.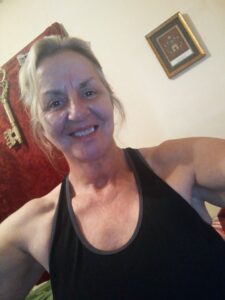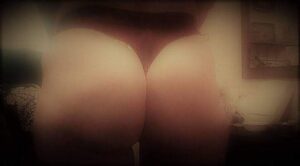 This is a developing story.